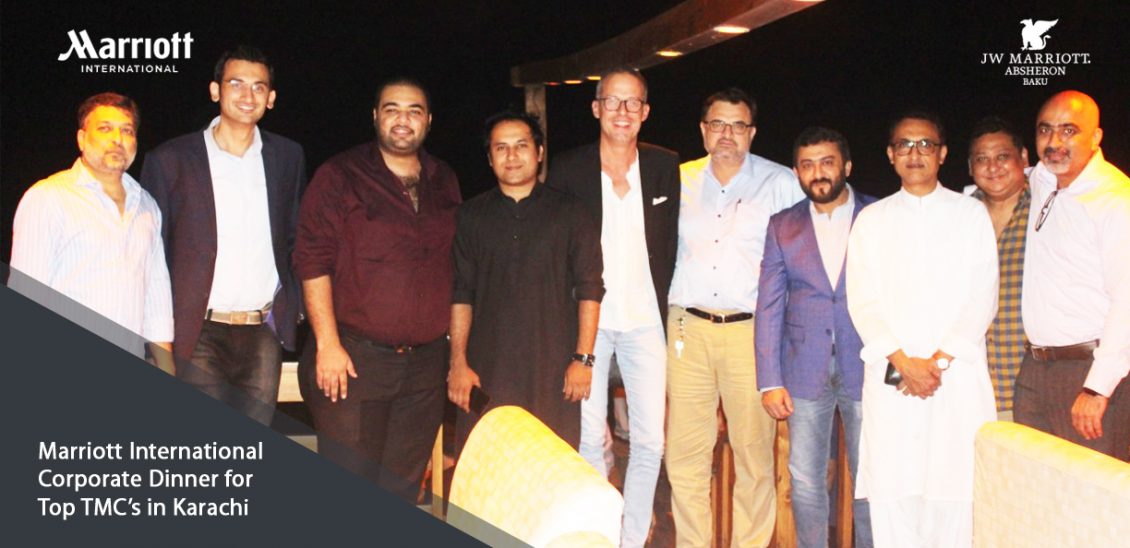 11th October, 2019 GSA Marriott International Pakistan, organized Corporate Dinner for their Top TMCs in Karachi to discuss the future outlook of the industry.
Mr. Ahmed Hassan from GSA Marriott international hosted the event which was attended by top management of leading TMC's including Mr. Zaki Niazi & Mr. Amir Hassan – Quality Aviation, Mr. Hafeez ur Rehman & Mr. Muhammad Asad – Gerrys Group, Mr. Kumail Polani – Polani's Group, and Mr. Ali Akber & Mr. Mubashir Hassan from Target Travels.
Mr. Muhammad Sabir (General Manager) – TSL (Pvt) Ltd and the DOSM of JW Baku Absheron also attended the dinner.