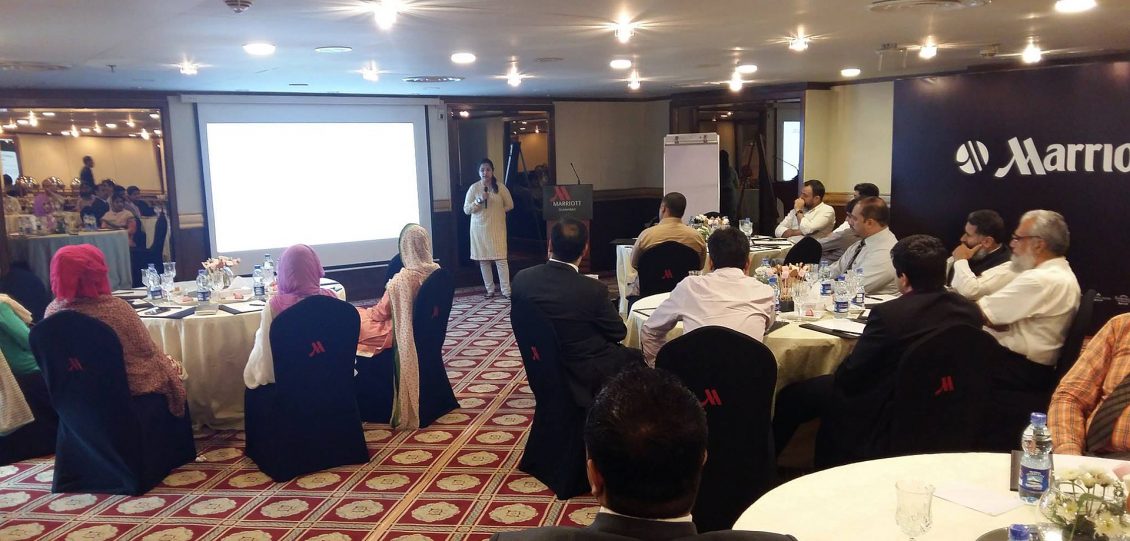 Global E-commerce, GSA for Marriot international in Pakistan, organized series of workshop to create brand awareness of Marriott reward program within hospitality trade partners and travel agencies in Karachi, Lahore and Islamabad. Marriott Reward Program, Meetings Imagined, Mobile Check in and Meetings Service App (MSA) were highlighted at the event. Mr. Shaheen Premani – (Group Senior Vice President – Global E-Commerce), also attended the workshop. Ms. Rabia Babar – (Head of Sales Marriot Intl MEA), discussed different aspects of reward program during the workshop which was attended by more than 60 participants from the hospitality trade and travel agencies. Discussion in the workshop included Meeting Imagined, which described different customizable ways a meeting can be arranged, Mobile Check-in App that helps our guest to check-in before time from airport or their way to hotel. MSA App was also introduced to our guest in which our users can order any Marriott services during their meetings.

Mr. Shaheen Premani – (Group Senior Vice President – Global E-Commerce), shared his reviews that , "During these rapidly changing times, it is important to have complete grip on brands that are market driven and conform to current consumer requirements. Marriott being a name of standard, has always proved to be a valuable asset in our product range".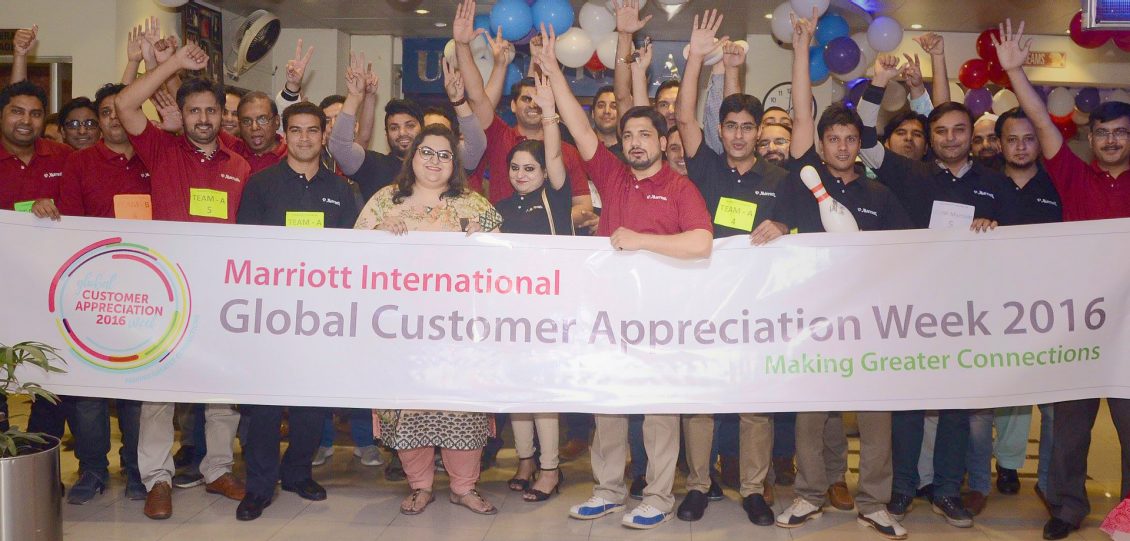 Global E Comm Services (Pvt), ltd, GSR of Marriott International, on the celebration of Global Customer Appreciation Week – 2016, organized series of events for their valued clients and customers in Karachi, Lahore and Islamabad. The event was organized as a "THANKS GIVING", for its primary clients who brought great success and value to the company in the year 2016 and we are looking forward for the same bond in upcoming years. The First activity of the Global Appreciate Week included visits to our corporate clients where Marriott giveaways were presented to them for their tremendous support throughout the year. In Islamabad and Lahore Bowling Tournaments were organized on 10th & 12th of November 2016 for the customers. Winners were rewarded with gold, silver and bronze medals.

Further Marriott giveaways were presented to all participants. In Karachi the event took place on 13th November 2016 where a Beach Volleyball tournament was arranged. The event carried thrilling competitions amongst the teams, where all the teams played their best to outdo other, showing great enthusiasm and sportsman spirit. At the end, Winners and runners up were awarded with gold and silver medals followed by lunch and group photography session.